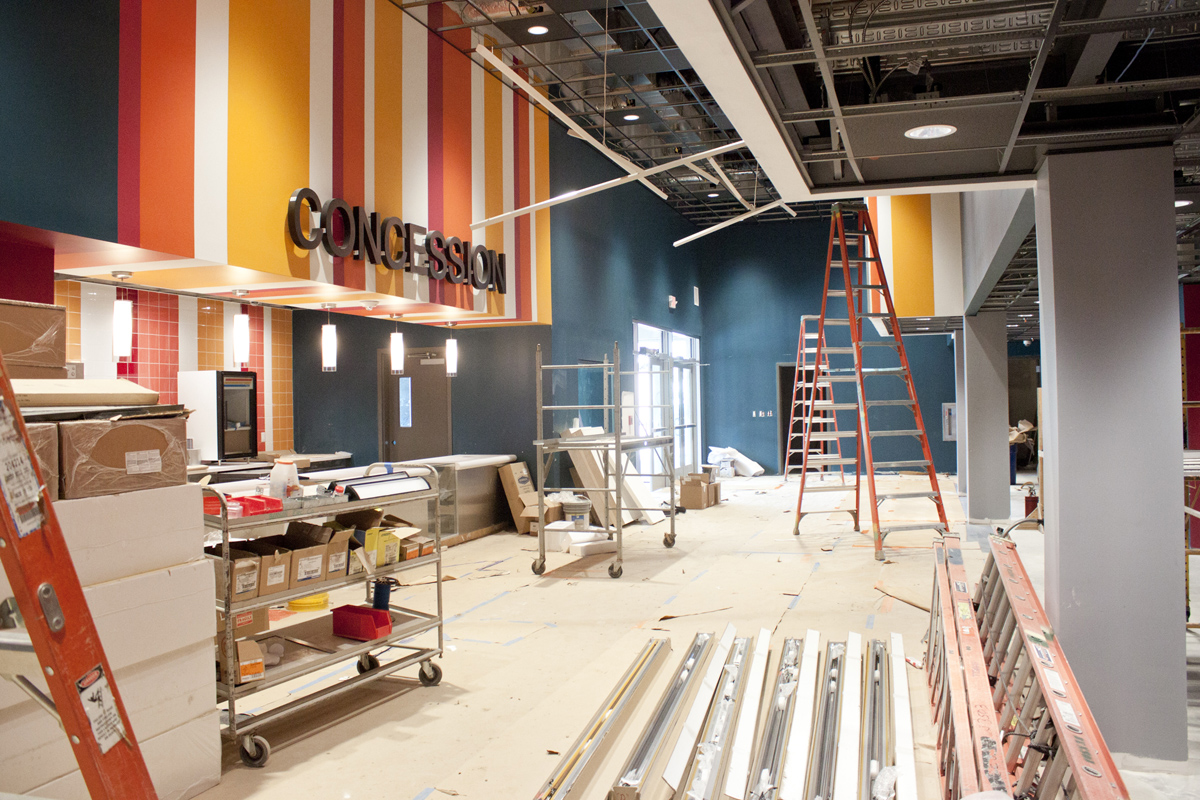 BSI is excited to be working with Beyond Housing, a non-profit organization whose mission is to help entire communities become better places to live. Currently, Beyond Housing and BSI Constructors are finishing up their work at/around 6800 block of Page Avenue in the Pagedale community.
This two building, new construction project consists of a four screen theater and 12,000 sq. foot building, which will hold health services on the second level and additional retail spaces on the first level. A completion date of November 6th has been set for the theater, and early 2016 for the remainder of the project.
This great enhancement to the Pagedale community, along with Beyond Housing's other community development projects (grocery store, senior living apartments, and bank) continue to provide the Pagedale community with those services and conveniences they desire.
Check out this video tour given by President/CEO of Beyond Housing, Chris Krehmeyer, to reporter Shirley Washington. * Video courtesy of Channel 2.